June 1st, 2009
And here is the last entry, the winner of our contest and the 60-day game card!  I really enjoyed her creative description of the ingredients and directions.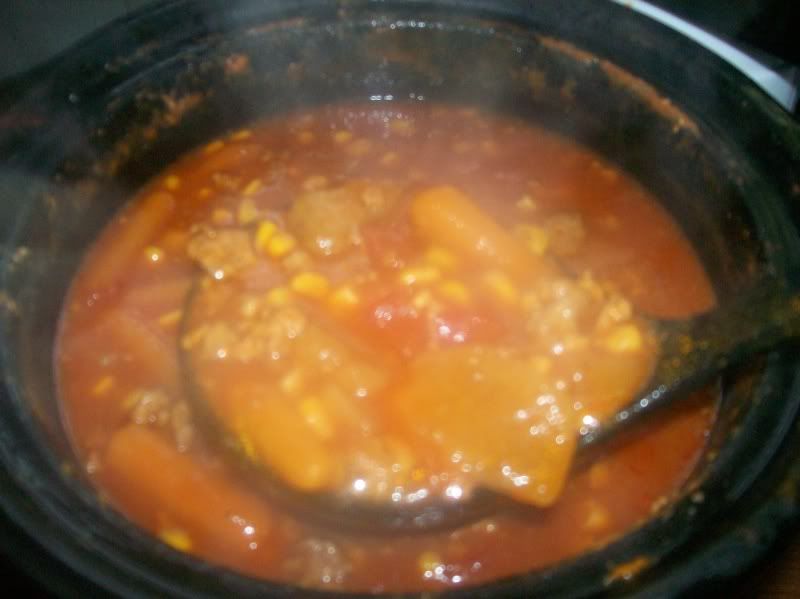 The idea for this stew came to me one afternoon following a long grueling battle against the alliance in Warsong Gulch. My allies and I dirty and bloody from mopping the grounds with alliance scum found ourselves sitting around discussing some of our favorite meals and the inspiration came to me. Trust me you will find no stew more satisfying to consume after battle than this one!
Ingredients:
Gryphon Blood (as much as desired or able to acquire)
Water (if needed to mix with blood)
Chilled Meat*
Nightelf Innards*
Dwarven Fingers*
Gnome Ears*
Human Teeth*
Northern spices
*Amount is based on what you can gather or have on hand. Fresh is reccomended of course.
Directions:
Brown the chilled meat to desired color. (Some prefer a bloodier taste than others) Mix all the above ingrediants together. The spices are done to taste. Cook on high flame for about seven hours. For best results cook outside of an alliance base while hurling insults at those within earshot. Reduce flame and simmer for a few hours more. You want the ears and fingers to be soft and gushy and teeth to be easy to bite into. Serve the stew in the skull of a fallen Draenei and enjoy!
If you find yourself short of some of the above ingrediants you may substitute with the following:
Gryphon Blood ~ Tomato Soup or Juice
Nightelf Innards ~ Diced Tomatoes
Dwarven Fingers ~ Baby Carrots
Gnome Ears ~ Sliced Potatoes
Human Teeth ~ Corn
Also if you find yourself without a Draenei skull you can use a regular bowl but honestly what kind of a fighter doesn't already have a supply of alliance skulls in their home?
Related posts: